Charly Girot : prix poster lors d'un meeting scientifique aux USA
Charly Girot, diplômé CPE Lyon – ETI 2018, a reçu un prix pour son poster lors la conférence RSNA (Radiological Society of North America) qui a eu lieu du 28 novembre au 2 décembre 2021 à Chicago, aux USA.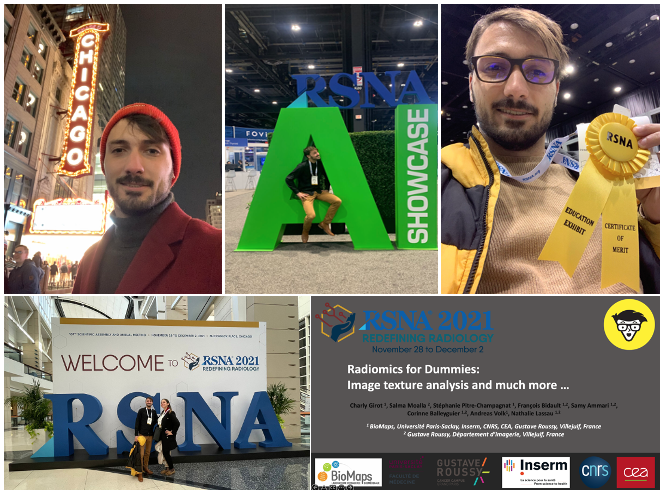 Il s'agit de la plus grande conférence de radiologie, toutes spécialisations confondues. Elle réunit (hors covid) de 50 à 60.000 personnes tous les ans et présente les dernières innovations et les dernières recherches du secteur.
Concernant le prix, il s'agit d'un « Certificate Of Merit », récompensant environ 10% des meilleurs posters, parmi les plus de 1500 soumis.
Le poster était un « poster éducatif ». C'est à dire qu'il ne présente pas les résultats de travaux de recherches à proprement parler mais propose un état de l'art d'un sujet au choix, touchant à la radiologie.
Le sujet portait sur la radiomique, un champ de l'analyse d'image en cancérologie qui vise à extraire des informations pertinentes des images (IRM, Scanner, échographie, TEP…) afin de définir des biomarqueurs qui sont des mesures qui permettent d'établir un diagnostic ou de prédire le succès d'un traitement par exemple. Le poster présentait ainsi la méthodologie associée à la radiomique, les bonnes pratiques, les écueils et différentes études qui en font usage.
Félicitations à lui et à son équipe !
A lire également