Language teaching
Language teaching at CPE Lyon: a real philosophy!
There are several levels to the language department's mission:
Short term :the objective is to enable students to realise their plans (international placement, exchange with an international partner university etc).
Long term :the objective is that once they have graduated, CPE Lyon engineers are able to function in at least two foreign languages and that they are operational and independent in the work place.
Throughout the course students benefit from linguistic and cultural support with the emphasis on "language for communication". For those that do not wish to go abroad, they will nevertheless be made very aware of the international dimension of the economy and the world of business.
This ambitious mission has the following characteristics:
A team of 30 language teachers all teaching in their maternal language.
2 obligatory languages with the same importance given to each.
The possibility of learning a third language depending on professional plans.
Modules in preparation for international placements (intercultural teaching).
An interactive approach and "interlanguage" progress made taken into consideration in the marking, i.e. the learner's language skills in the target language that develop during the course.
Whatever the language, the principle is the same: set objectives in relation to the starting level and reach those objectives! The main thing is to make progress!
Languages taught
English is obligatory for all students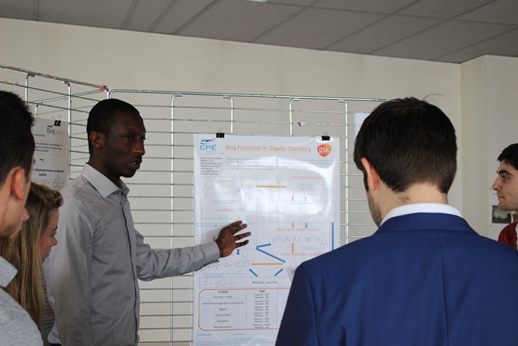 The diploma is subject to passing a C1 Cambridge  "Certificate in Advanced English" (CAE), which corresponds to the "First for schools".
Apart from language courses other parts of the course are in English:
Lectures (chemistry, probability).
A written report and a presentation on a given topic.
Presentations or scientific poster competitions.
Obligatory safety course (for the chemistry – chemical engineering speciality).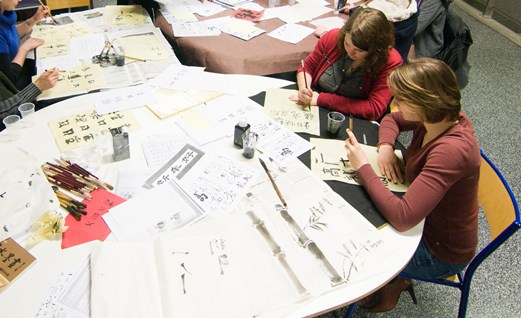 A 2nd language is obligatory and can be chosen from:
German
Chinese
Spanish
Italian
Japanese
Russian
French as a foreign language
All these languages are taught at CPE Lyon. Other languages may be taken depending on the availability in partner schools. Consult the languages department.
 The "Cambridge English" Certificate
Language levels are defined by the Common European Framework of Reference for Languages(CEFR). The scale has 6 levels: A1, A2, B1, B2, C1, C2 – C2 being the highest level. (See the box)
A certificate in English is one of the requirements for passing a CPE Lyon diploma. Consequently CPE Lyon graduates have all passed their  C1 or C2 certificates. These certificates are awarded on the basis of an external examination.
The examination board chosen by CPE Lyon for these European certification levels is the "Cambridge English Language Assessment" , which is internationally recognised by employers, professional organisations, official institutions and training establishments.
The team of language teachers has been specially trained to take students to the level of professional use of the language, which corresponds to a minimum level of B2+ (or B1+ for continuing education).
CPE Lyon: "Cambridge English" preparation centre
CPE Lyon is recognized as an Exam preparation Centre for its students .
For further details about those exams, visit Cambridge English website.
The European reference levels for language proficiency as defined by the Common European Framework of Reference for languages (CEFR):
A1
Breakthrough
Basic user
A2
Waystage
B1
Threshold
Independent user
B2
Vantage
C1
Effective operational proficiency
Experienced user
C2
Mastery