Erasmus+ programme
"Erasmus+" is for European students registered at CPE Lyon on the Chemistry-chemical engineering or Digital sciences courses for one or two semesters, either in year 3 (semesters 5 and/or 6), year 4 (semester 7 and/or 8), or year 5 (semester 9 and/or 10).
With Erasmus+
| | | | |
| --- | --- | --- | --- |
| | Year 3 | Year 4 | Year 5 |
| 1st semester | Semester 5 | Semester 7 | Semester 9 |
| 2nd semester | Semester 6 | Semester 8 | Semester 10 |
N.B.: it is not possible to choose courses in different semesters because of the compatibility between the timetables.
In order to validate the 30 ECTS per semester, the European students must follow the whole of the programme of that semester.
These students are also able to choose courses à la carte but this will only enable them to validate a number of credits below 30 ECTS, and so depends on their university requirements.
It is also possible for European students to do an internship in one of the research laboratories that are part of CPE Lyon.
In Chemistry- chemical engineering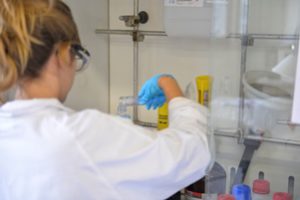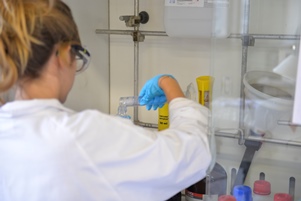 In year 4, in Chemistry-chemical engineering, different scientific modules are offered enabling each student to specialize in different domains. However, the students must choose only one module in each series.
In year 5, the students must choose one specialization ("majeure") from the four offered by CPE Lyon. They can then decide to do all the modules within that specialization or only some of them. However, it is not possible to choose modules from the other specializations.
The international students must follow the French courses (French as a foreign language – FLE) during their time at CPE Lyon. In year 5, they can validate their English level by doing one of the University of Cambridge English exams.
Digital sciences studies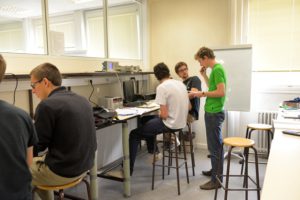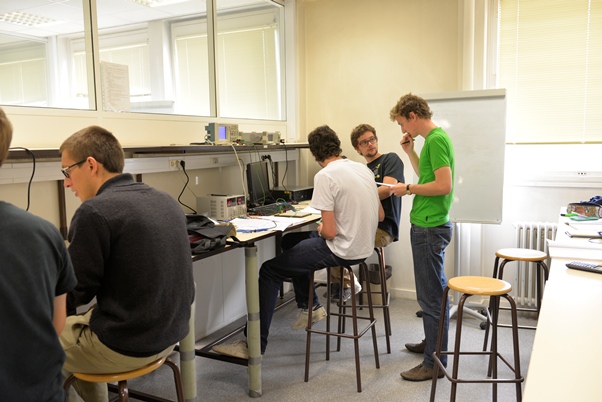 In Digital science studies, specialization begins in semester 8 and continues into semester 9.
Inscription is possible in year 3 (semester 5 and/or semester 6), in year 4 (semester 7 and/or 8) and under special prerequisite conditions in the final year of engineering studies (i.e. semester 9 and 10).